Bob Dylan, primera edición de su concierto en Isle of Wight (1969)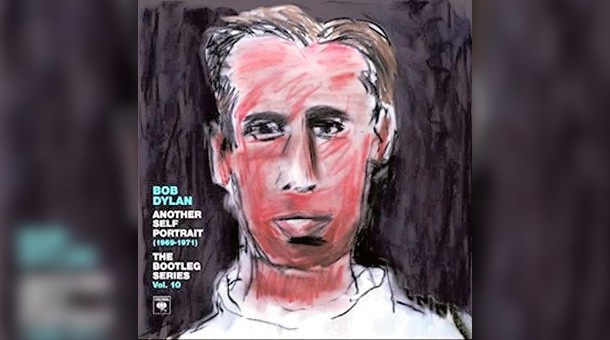 El show que diera Bob Dylan en Isle of Wight en 1969 ha sido, posiblemente, de los más pirateados de la historia. Por primera vez se editará al completo y con calidad de sonido. Perteneciente a "The Bootleg series", el disco será un documento histórico de una época que jamás volverá.
Bob Dylan, y la Columbia, saben que los piratas del legendario músico siempre han circulado en vinilo pero ahora con internet resulta casi imposible no encontrar lo que buscas. Quizás por eso idearon, hace ya algún tiempo, editar su famosa Bootleg Series que ahora llega a su décima entrega con el disco Another Self Portrait (1969-71) que incluye la mítica actuación de Dylan en Wight (1969).
La discográfica ha comentado que el disco, que se editará el 26 de agosto, "es el reflejo de uno de los periodos más controvertidos de Bob pero posiblemente de los más prolíficos y creativos de su carrera". El disco está lleno de temas inéditos, como podéis comprobar en el tracklist que incluimos en la noticia extendida, y la portada ha sido pintada por el propio Dylan.
"Las grabaciones, las maquetas y los temas inéditos pertenecen a la grabación de los discos Self Portrait y New Morning. Llama la atención la maqueta de "When I Paint My Masterpiece" ya que el crítico Greil Marcus comentó en 1970, en la reseña del primer disco citado, "¿qué mierda es esto?".
El tracklist completo es:
Tracklist
CD1
1 Went To See The Gypsy (demo)
2 In Search Of Little Sadie (without overdubs, Self Portrait)
3 Pretty Saro (unreleased, Self Portrait)
4 Alberta #3 (alternate version, Self Portrait)
5 Spanish Is The Loving Tongue (unreleased, Self Portrait)
6 Annie's Going To Sing Her Song (unreleased, Self Portrait)
7 Time Passes Slowly #1 (alternate version, New Morning)
8 Only A Hobo (unreleased, Greatest Hits II)
9 Minstrel Boy (unreleased, The Basement Tapes)
10 I Threw It All Away (alternate version, Nashville Skyline)
11 Railroad Bill (unreleased, Self Portrait)
12 Thirsty Boots (unreleased, Self Portrait)
13 This Evening So Soon (unreleased, Self Portrait)
14 These Hands (unreleased, Self Portrait)
15 Little Sadie (without overdubs, Self Portrait)
16 House Carpenter (unreleased, Self Portrait)
17 All The Tired Horses (without overdubs, Self Portrait)
CD2
1 If Not For You (alternate version, New Morning)
2 Wallflower (alternate version, 1971)
3 Wigwam (original version without overdubs, Self Portrait)
4 Days Of '49 (original version without overdubs, Self Portrait)
5 Working On A Guru (unreleased, New Morning)
6 Country Pie (alternate version, Nashville Skyline)
7 I'll Be Your Baby Tonight (Live With The Band, Isle Of Wight 1969)
8 Highway 61 Revisited (Live With The Band, Isle Of Wight 1969)
9 Copper Kettle (without overdubs, Self Portrait)
10 Bring Me A Little Water (unreleased, New Morning)
11 Sign On The Window (with orchestral overdubs, New Morning)
12 Tattle O'Day (unreleased, Self Portrait)
13 If Dogs Run Free (alternate version, New Morning)
14 New Morning (with horn section overdubs, New Morning)
15 Went To See The Gypsy (alternate version, New Morning)
16 Belle Isle (without overdubs, Self Portrait)
17 Time Passes Slowly #2 (alternate version, New Morning)
18 When I Paint My Masterpiece (demo)
Bob Dylan & The Band at the Isle Of Wight festival, August 21, 1969
1 She Belongs To Me
2 I Threw It All Away
3 Maggie's Farm
4 Wild Mountain Thyme
5 It Ain't Me, Babe
6 To Ramona/ Mr. Tambourine Man
7 I Dreamed I Saw St. Augustine
8 Lay Lady Lay
9 Highway 61 Revisited
10 One Too Many Mornings
11 I Pity The Poor Immigrant
12 Like A Rolling Stone
13 I'll Be Your Baby Tonight
14 Quinn The Eskimo (The Mighty Quinn)
15 Minstrel Boy
16 Rainy Day Women #12 & 35
Vía | Classic Rock
Síguenos en Twitter