David López
4 marzo 2012
Noticias, Rock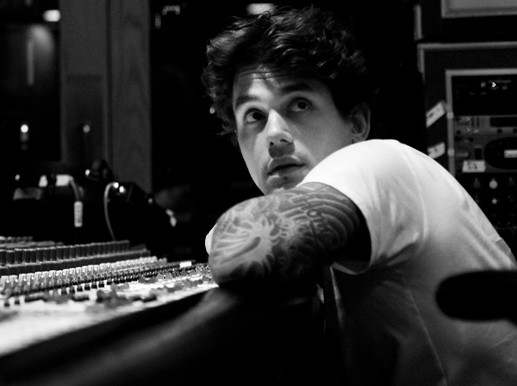 Hace ya dos a√Īos que John Mayer no est√° de gira. Para acabar con eso ha decidido presentar una nueva tanda de conciertos por Estados Unidos como apoyo a la edici√≥n de Born and Raised el nuevo disco del artista que se editar√° en una fecha a√ļn por determinar.
De momento ya ha colgado en internet el single de este trabajo, "Shadow days", que podéis escuchar al final de estas líneas. Mayer ha llevado prácticamente en secreto la grabación de su quinto disco y es ahora cuando se empiezan a conocer detalles de lo llevado a cabo en el estudio de grabación.
Billboard comenta que Mayer y Don Was son los productores del disco y anuncian que en el tema que da título al disco colaboran en los coros David Crosby y Graham Nash.
Los rumores apuntan a que el disco se editará el 6 de mayo. Lo que sí que está claro es la tendencia musical de este trabajo. Más country que nunca, más rock que nunca y una clara intención de hacer las cosas como se hacían antiguamente parecen las sendas seguidas por el artista a la hora de componer y grabar este disco.
Las fechas de la gira son:
Abril
9 – Bloomington, IN (The IU Auditorium)
10 – East Lansing, MI (The Wharton Center for Performing Arts)
12 – Grand Rapids, MI (DeVos Performance Hall)
13 – West Lafayette, IN (Elliot Hall of Music at Purdue University)
14 – Detroit, MI (Fox Theatre)
17 – Orono, ME (Collins Center for the Arts at University of Maine)
18 – Providence, RI (Providence Performing Arts Center)
19 – West Point, NY (Eisenhower Hall Theatre)
21 – Buffalo, NY (Shea's Performing Arts Center)
22 – Wallingford, CT (The Oakdale Theatre)
24 – Richmond, VA (Landmark Theater)
26 – Tuscaloosa, AL (Tuscaloosa Amphitheater)
29 – New Orleans, LA (Jazz & Heritage Fest)
30 – Memphis, TN (The Orpheum Theatre)
Mayo
2 – Kansas City, MO (Starlight Theatre)
4 – Albuquerque, NM (Sandia)
5 – Las Vegas, NV (The Joint)
6 – Phoenix, AZ (Comerica Theatre)
Os dejamos ya con el nuevo single del artista.
También te puede interesar
Comentarios