Francisco Reina
9 noviembre 2014
Curiosidades, Pop, Rock, Vídeos, Versiones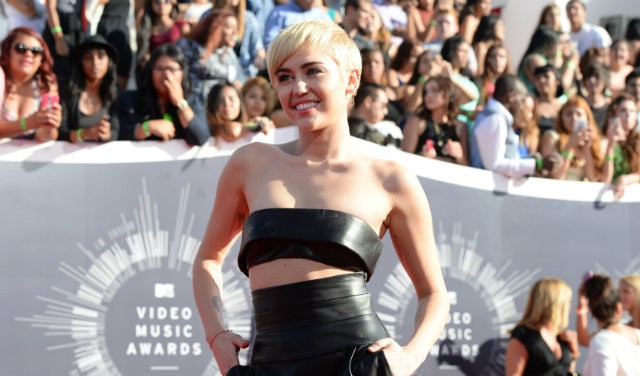 A nadie se le escapa que Miley Cyrus es una gran aficionada a cantar versiones de otros artistas. Hace algunas semanas pudimos escuchar cómo daba su toque personal a Babe, I'm gonna leave you de Led Zeppelin.
Y claro, si le proponen participar en un disco compuesto de versiones al ciento por cierto, y si todas las canciones a versionar pertenecen a un grupo tan emblemático e inmortal como The Beatles, la cosa está cantada: Miley Cyrus se apunta sí o sí.
Quienes llegaron con la propuesta ante la ex ídolo juvenil fueron The Flaming Lips. La banda ha preparado una revisión completa del álbum Sgt. Pepper's Lonely Hearts Club Band de McCartney, Lennon, Harrison y Star. Se publica bajo el título With a little help from my fwends.
En él Miley Cyrus colabora en la canción A day in the life. Esta semana grupo y cantante interpretaban el tema en el programa de Conan O'Brien con una estética muy especial. El vocalista de The Flaming Lips aparece con una enorme capa brillante en continuo movimiento.
No será hasta mitad de canción que Miley Cyrus aparecerá de debajo de sus faldas para unirse a él. Podéis ver el vídeo a continuación:
Vídeo | YouTube
Más en Miusyk | Miley Cyrus versiona a Led Zeppelin: escucha aquí el resultado
#A day in the life
#Miley Cyrus
#The-Beatles
#The-Flaming-Lips
También te puede interesar
Comentarios